Earth is full of wonders and amazing things, some are unique and quite expensive. Today in this article we are about to see The Worlds Most Expensive Cars from different countries. Cars that are packed with insane engines and astonishing specifications justify the expensive price. Some will say who in the world with the right mind will pay so much for just a car, but let me tell you there is a saying in Hindi, 'Shouk ki koi Keemat Nahi hoti'. Anyways let dive right in.
Lets take a look at worlds Most Expensive Cars.
Lexus LFA
Price: 430,000$ (Approx 3,22,50,000 INR)
Production: Japan
This is Japanese car manufacturer Toyota's most expensive model and iconic two seats sports car. The fact that this car has not been manufactured since 2012, yet it is still considered as Toyota's flagship model. Technical specifications for such a huge price are enough to leave even professionals speechless. A 4.8 liter V10 engine permits this car to accelerate to 100 Kmph within just 3.5 sec and adding to this 552 horsepower and a top speed of 326 Kmph transforms this beast into one of the fastest modern vehicles with elite design. Lexus LFA is one of the most expensive cars in the world.
Ford GT Heritage Edition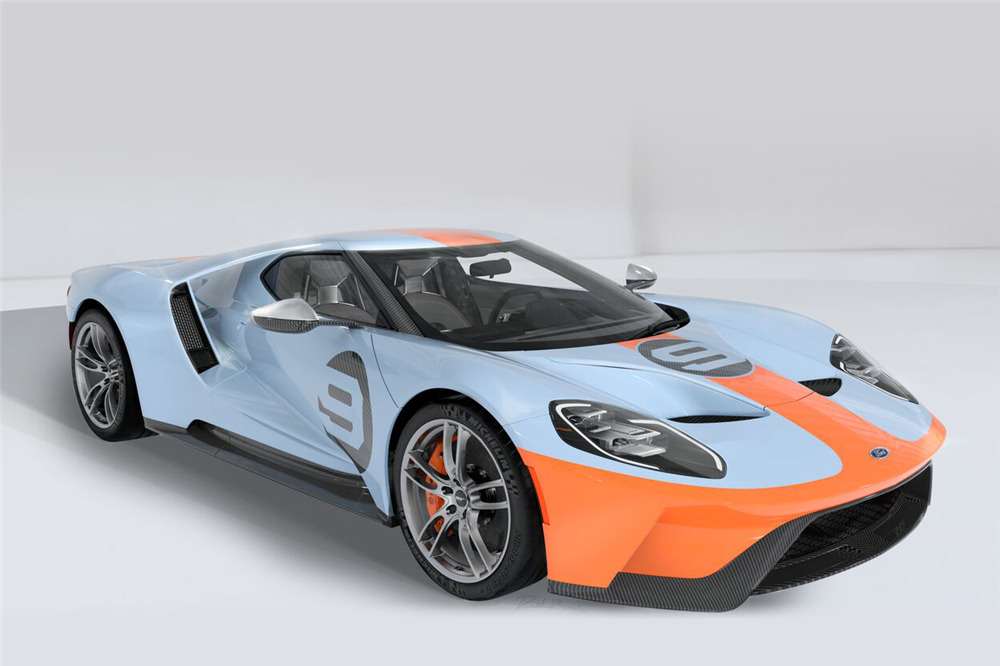 Price: 500,000$ (Approx 3.75 Cr INR)
Production: USA
American automobile maker Ford was only known for the mass production of domestic cars but with this most expensive car model, Ford also shined its name in the racing industry as well. It is one of the newest representatives of the hypercars segment and was manufactured in 2018. The Roaring 3.5-liter Twin-Turbo V6 engine produces power around 345 Hp, pushing this car to the maximum speed of 345 Kmph. It also reaches 0-100 marks in only 3 sec. Superb modern design and unusual color combination make this flagship more insane and attractive. This is the car you'll never be disappointed for having by your side. Ford GT Heritage Edition is one of the most expensive cars in the world.
Zenvo TS1 GT
Price: 1,500,000$ (Approx 11.25 Cr INR)
Production: Denmark
A famous supercar manufacturer designed this most expensive car luxury automobile in Denmark. This 2-door coupe has a 5.8 L twin-cylinder supercharged V8 engine with 7-speed paddle-shift automatic transmission makes this supercar monster. Power of 1104 hp accelerates the car from 0 to 100 in precious 2.8 sec. This car is able to take you to the jaw-dropping max speed of 373 kmph. The car has always been in hype and demand due to its limited model production every year. This car is also offered in a lot of variants so that you can choose whichever is suitable for you. After all, you are going to pay 1.5 million dollars for this one. Zenvo TS1 GT is one of the most expensive cars in the world.
Rimac C2
Price: 2,000,000$ (Approx 15 Cr INR)
Production: Croatia
This most expensive car (supercar) is made by an elite professional car manufacturer. This all-electric two seats coupe car is one of the fastest racing machines on the planet. It reaches the 100 kmph mark in only 1.85 sec. Which I must tell you is already wonder in itself. This car has Max speed of 425 Kmph this made possible from 4 liquid-cooled permanent magnet synchronized electric motors placed at each wheel. The total power output is 1,888 Hp and the battery ables the car to ride a range of 650 km without the need for charging. Another important feature of this car is its 4th level of autonomous driving. Rimac C2 is one of the most expensive cars in the world.
Inferno Exotic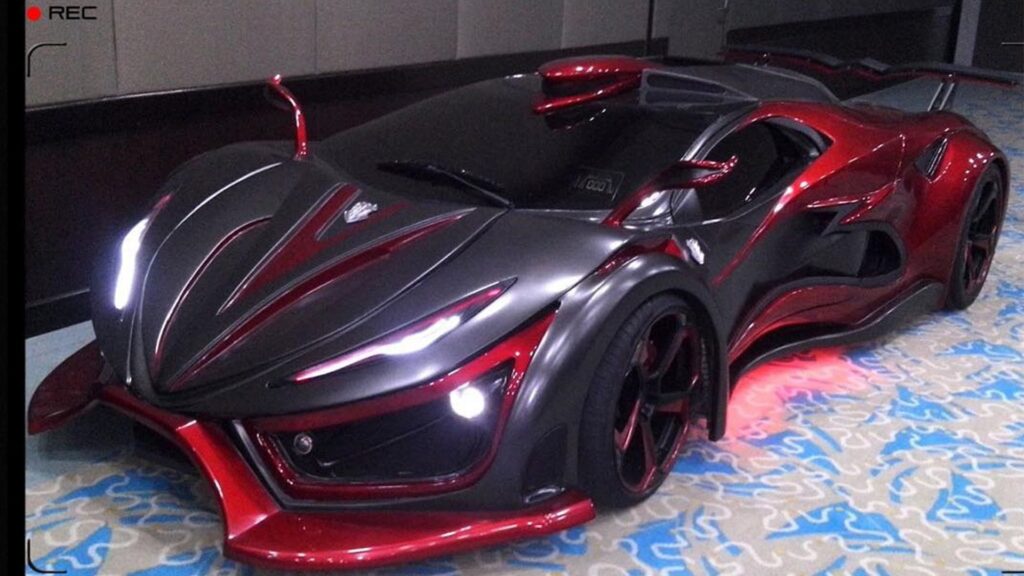 Price: 2,100,000$ (Approx 15.75 Cr INR)
Production : Mexico
This automobile beast attracts attention from everyone at first sight because of its inferno red color. Technical specifications only confirm the overall impression twin-turbo V8 engine producing 1400 hp. This car accelerates to 100 kmph faster than 3 sec. While the top speed is limited to 392 Kmph. However, the most important feature is its futureproof design and the core material which is comprised of metal foam that is similar to the strength of armor and gives considerable reliability. Inferno Exotic is one of the most expensive cars in the world.
Lykan Hypersport
Price: 3,400,000$ (Approx 26 Cr INR)
Production: Lebanon
One of the most marvelous aspects of this super sports car is that it was totally produced in the Middles East. Technical specifications are quite big for top-class racing vehicles. 3.7liter twin-turbocharged flat 6 engine which produces780 hp and accelerates the vehicle from 0 to 100 Kmph in 2.8 sec. While top speed is limited to 395 Kmph. The high price comes from the gemstone decoration used inside the automobile and the fact that only 7 cars are ever manufactured by the company. Lykan Hypersport is one of the most expensive cars in the world.
Koenigsegg CCXR Trevita
Price: 4,800,000$ (Approx 36 Cr INR)
Production : Sweden
This is a more environmentally friendly sports supercar that uses ethanol as fuel and diamond weave carbon fiber finish. This model is an improved version of its old counterpart CCX due to better cooling of ethanol during processing. There are only two cars ever been manufactured. 4.7 liter twin-supercharged V8 the engine provides a power output of 1004 hp. This car accelerates to 100 kmph in only 2.9 sec. The top speed is more than 400 kmph. Koenigsegg CCXR Trevita is one of the most expensive cars in the world.
Maybach Exelero
Price: 8,000,000$ (Approx 60 Cr INR)
Production: Germany
This is the first one-off car was designed to advertise and test high-performance tires of Fulda in 2005. This 2-door coupe has a twin V12 engine producing 690 Hp and it's enough to accelerate this elite car from 0 to 100 Kmph in only 4.4 sec. Where the maximum speed is limited to 351 Kmph. The manufacturer used the red leather neoprene and black carbon fibers as an element of the interior decoration and it looks like a traditionally luxurious Maybach automobile. Maybach Exelero is one of the most expensive cars in the world.
Rolls-Royce Sweptail
Price: 13,000,000$ (Approx 97.5 Cr INR)
Production: Great Britan
A super exclusive luxury car the Roll-Royce Sweptail is the most expensive car and was designed and developed in Great Britain. This is the total handmade automobile and was requested by a rich person who wanted to implement personal creative ideas into the branded well-known luxury car. This led to coachbuilding design by executing all of the innovations from Rolls-Royce in 2017. The automobile has a 6.75-liter V12 engine that generates 453 horsepower. People don't even know the name of the owner. Other characteristics aren't available for a wide audience, However, the salon of the ebony tree and Powell is quite impressive. Roll-Royce Sweptail is one of the most expensive cars in the world.
Bugatti La Voiture Noire
Price: 18,000,000$ (Approx 135 Cr INR)
Production : Italy
This is the most expensive car in the world to this date and actually, it is only a prototype, there is still a lot of time is to be spent to complete it. It is said that this one-off automobile will have 1500 horsepower produced by a quad-turbo V16 engine. Acceleration to 100 kilometers an hour within only 2.5 seconds and the top speed of more than 417 Kmph make it a wonderful car already. However designer of this sportscar does not tell who the owner will be and insist on design / technical specifications to be the primary point. Bugatti La Voiture Noire is one of the most expensive cars in the world.
Also Read: Indias Top 10 Most Trusted & Best Car Brands in India
Hush!!! These are the most expensive cars. Do you know such cars apart from this list, if yes!!! Let us know. Feel free to share your thoughts on this in the comment section below. We will be making such useful/helpful content for you. So don't forget to check again later.