If you would have asked me in the '70s that "Which car I want to buy?" I wouldn't had a choice to go with either Hindustan motors Ambassador or Premier's Padmini these were the best car brand at that time. Then here we are in the era where you will run short on fingures, If you start to count existing car manufacturers in India. The Indian automobile industry had grown tremendously in the past few decades.
We are spoilt for choice now, with even more manufacturers on the horizon. Car manufacturers in India have set up manufacturing faculties and launching new models with newer features to capture exploding automobile market. Mahindra and Hyundai are other manufacturers that, together with Maruti-Suzuki are the Best Car Brand in India and makes-up around 75% of the car market. However, the remaining players are not making it easy for them.
There is a car for everyone at almost every price point from an influx of new brands. There are new launches, mid-season facelifts, and an ever-growing list of features and equipment designed to make wonder Indian audiences.
Some manufacturers are pretty much successful in building their brand in these tough market conditions, others have not been as much. The fact of the matter is, one of the important parameters of a brand's success is its Peoples trust. You see, Faith is the ultimate metric. From that Point of view,
Here's a list of the 10 Best Car brands that provide the best cars in India that are most trusted and reliable.
10.

Datsun Raising – Datsun

:-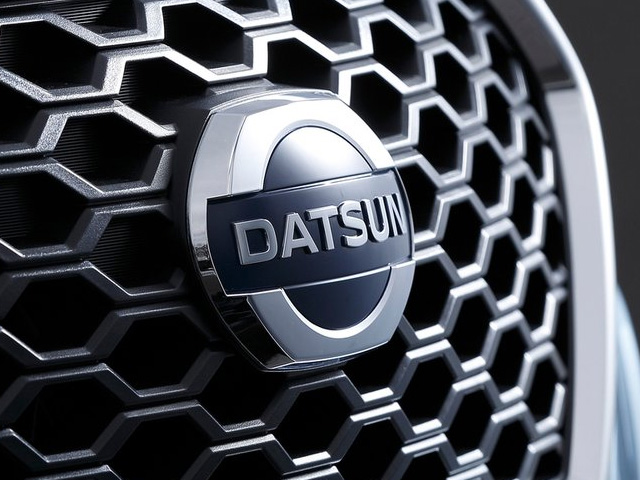 Datsun as the best car brand is very very old, Dating back to 1931 as part of the Dat Motorcar Co. However, A few years later, Ownership was passed to Nissan. Vehicles exported by Nissan were called Datsuns. But in 2013 Nissan gave chance to the brand to launch low-cost models for newly emerging markets of India.
Their first two modes released, the Go and Go+ were not so successful. But with the new RediGo, they seem to have struck a chord with the Indian audience. The massive hexagonal grills, Shiny Scuff plates, and unique headlamps helped these cars stand out from the rest.
Overall, there is definitely a place dedicated to a low-cost manufacturer in the Indian market, but Datsun will have to manage its brand very carefully – the Indian buyer is very image-conscious, and it's important not to cross the line that separates value-for-money from cheap. Datsun is one of the best car brands in India.
9. Passion For Life – Renault :-
French manufacturer that covers almost every segment in the Indian market. Even though they have met critical acclaim for their features and designs, they have not been a massive success for Renault. However, Duster a compact SUV is the only one responsible for Renault's success in the Indian market. Now they are performing well with Kwid and the new Kiger.
However, they need a lot of support from the after-sales service. The built quality has been improved over the years but Renault seems unable to get rid of reliability issues. Renault is one of the best car brands in India.
8.

Das Auto – Volkswagen

:-
This German manufacturer whose large part of success is driven by only the Polo hatchback and Vento sedan model. However, Volkswagen is still trying to firm its roots in the Indian market.
Volkswagen unfortunately, doesn't have the entry-level model, where profit is more. In comparison with the Other players, their service network needs to be better and stronger, and the most frequent complaint from their customers is the lack of consistency in the supply of parts. Also some glitches in after-sales services.
The build quality of Volkwagen lives up to the reputation of German Engineering, from doors that shut with a pure satisfying thud, and down to the smallest detail of the switches and levers that move with tactile feedback. It's obvious that Volkwagen has spent a lot of time and effort in the design and engineering of their cars and became the best car brand.
The design language is classic and timeless, and most of their products do age gracefully. Volkswagen is one of the best car brands in India.
7.

Built Ford Tough! – Ford

:-
As a brand, Ford has its share of the loyal fan base in India. Even though ford is the most successful brand in the USA it failed to do so in India. One of many reasons is a limited number of car models and very few choices for classic American muscle cars you can buy in India. Ford has Good and sturdy build quality, a useful and impressive equipment list, and respectable fuel economy have resulted in higher customer satisfaction levels.
They have the Endeavour – one of India's first true SUVs, with a ladder-on-frame construction, classic styling, and impressive road presence. Ford has made some great strides in after-sales service, an area it traditionally seemed to be very expensive. They have made a lot of effort to reduce the cost of parts and labor, to the point where they are very very less with the competition as far as the cost of ownership is concerned. Ford is one of the best car brands in India.
Ford's Happy Pocket Service had a huge response from its customers. The fact that they can transparently predetermine the cost of after-sales service for each model has done wonders for them in strengthening and establishing their brand in the Indian market.
6.

Moving Forward – Toyota

:-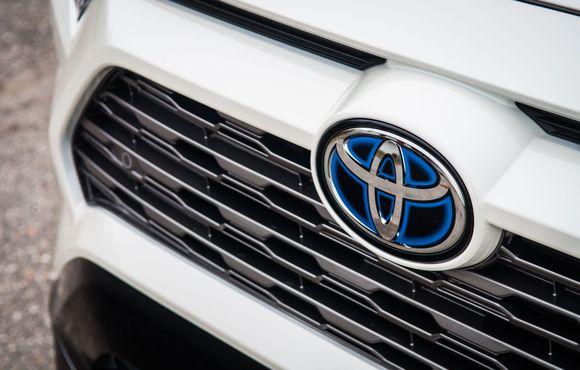 The name Toyota has become synonymous with quality. Despite the high premium pricing and a long waiting list, Innova continues to be the market leader in its segment. The Innova has been a constant refrain with the owners and driver's most popular product in India, However, this success has governed by the Japanese automaker's approach to the Indian market. Toyota has stayed away from the small car segment most of the time, focused only on the MPVs and SUVs.
The Fortuner is a runaway success in the segment and commands a significant premium in the used car market also. testament to the best car brand equity that Toyota enjoys. Like other manufacturers, Toyota also provides financial services, so buyers have the convenience of completing the loan and purchase process. Toyota is one of the best car brands in India.
5.

Rise – Mahindra

:-
Popular Indian-built home-grown automaker, Mahindra is the best car brand and has been a true leader in transportation in rural as well as urban areas. Mahindra has always focused on a tough, rugged strong quality and built a reputation and reliability. This combined with value for money features, Mahindra vehicles have been known for easy to own and cheap to handle and maintain. Mahindra's Scorpio, the first traditional SUV aimed at an urban population.What a success it has been. While it's been around for a while, Mahindra has made frequent upgrades and facelift versions to the Scorpio to keep it popular still. Mahindra is one of the best car brands in India.
Almost all owners love the fact that Mahindra's cars are reliable and can take an incredible amount of heavy-duty but keeps running. Add a long list of features to the mix, funky styling, aggressive street presence, and reasonable pricing kept Mahindra going. Mahindra is not resting on its laurels though. It has been kept constant upgrading to its cars, offering variants with automatic transmission, sunroof, 4WD, and a host of intelligent innovations to keep its customers excited and happy.
4.

The Power of Dreams – Honda

:-
Honda has a very special place in the hearts of the Indians audience. The interiors are flawless, and the ride and handling are unbelievable. Honda's after-sales service is one of the best and is responsible for most of its repetitive customers. The new models from Honda are grabbing eyeballs with their unique sharp design and edgy styling.
As always, their cars are fuel-efficient and their pricing is competitive considering the equipment list they now offer for that price. From a driver's perspective, the slick transmission, accurate ergonomics, and free-revving engines are the prime reasons for its huge fan base makes it the best car brand in India.
However, there is a downside for Honda. It offers almost nothing in a discount for the buyer when purchasing a popular premium brand. Even though Honda has been working hard to bring the prices down Some spare parts still can be very expensive.
With the inclusion of their diesel variants of popular models, it's reasonable to say that Honda will continue to be one of the Most Reliable car brands in India. Honda is one of the best car brands in India.
3.

Drive Your Own Life – Tata

:-
No formal introduction is needed. Right? A massive automotive company with an incredible range of models in every segment. Tata had struggled when it came to the passenger cars segment. Even though Maruti and Hyundai have given Tata tough competition they have managed to be India's most favorite car and the best car brand. Tata now offers five-star safety in several variants.
Tata is responsible for India's first SUV, the Tata Sierra, followed by the iconic Safari, which has been through several minor as well as major upgrades to keep it relevant. Tata still continues to work very hard on improvising its quality control and after-sales support, but still continues to struggle with reliability issues.
The new generation vehicles must have to try a lot to escape their legacy, but the current feedback from owners seems to be positive. Tata is one of the best car brands in India.
2.

Drive Your Way – Hyundai

:-
From an unknown brand launched to becoming India's second-best car brand, Hyundai's success story needs no introduction. The first big break to the brand was by its iconic hatchback car Santro. Which gave the company the ultimate success. But Hyundai did not stop there they worked very hard to keep this momentum going by constantly innovating and improving their models, processes, and after-sales services. Hyundai now has a service network with more than 1000 facilities, and a very massive, loyal fan base in India. Instead of sticking to the segment that brought it so much success, they entered and launched models in the different segments and at different competitive price points.
Hyundai had big successes with some models, others remained into single-digit sales for months. However, Hyundai has constantly improvised on the design, built quality, economy, and efficiency, and it currently has an enviable model lineup, from compact entry-level hatchback to luxury SUV, and almost every segment in between. While they are nowhere near Maruti-Suzuki in terms of sales figures, Hyundai is definitely responsible for keeping the market leader in check. Hyundai is one of the best car brands in India.
1.

Count On Us – Maruti Suzuki

:-
Maruti Suzuki holds more than 40% of the total market. If you are wondering what brings an automotive company to the level of these kinds of success? The one-word answer is "Trust." The Maruti Suzuki brand has been enjoying a high level of trust from the Indian buyer since the golden days of the Maruti 800. Maruti has invested a lot of its time, efforts, and profits into the research and development of new cars and technology, developing the biggest service system in the country supported by a robust dealership network, with more than 1500 facilities. Maruti Suzuki is one of the best car brands in India.
Also Read: Top 10 Best Safest Cars in India with Global NCAP Crash Test Rating
They have also had personnel training and marketing activities. All this has resulted in an enviable more than two million cars produced every year. They have 14 modes which are available in almost 145 variants, supported by an in-house financing team. There is no doubt that Maruti Suzuki is one of the most reliable and best car brands in India.
What do you think of this list? Do you feel we could have included any other brand? Maybe we could have used another parameter in compiling the list? Which car brand is important to you? Either way, leave a comment and tell us about your opinion!