Whenever we think about beauty, I am sure there must be only one thing that crosses everybody's mind, & that is "COSMETIC & MAKE-UP", which to give a benefit of the doubt is true somewhere, I mean when we go out for a ceremony, party & even in the office, a minimum amount of makeup is essential for appearing presentable enough for a woman.
The sector of cosmetics & make-up is way too broad-ranging than it seems to be.
Dozens of products have been launched in the market & it guarantees wellness & betterment of your skin.
But honestly speaking, we need to be very careful when we come across such products, some of the marketing sources are so strong that they make us believe in what they want to show us.
For example- There are several Advertisements of innumerable bleaching brands that make us believe that bleaching your skin regularly is healthy for the skin, which is not completely true.
For some people who don't know what bleaching is here is a clarification – "Skin bleaching is a cosmetic treatment which usually done on the face and other areas of skin where the tone of skin colour is not even, it lightens the skin and gives a good glow for around 15 to 20 days depending on the quality of the bleach."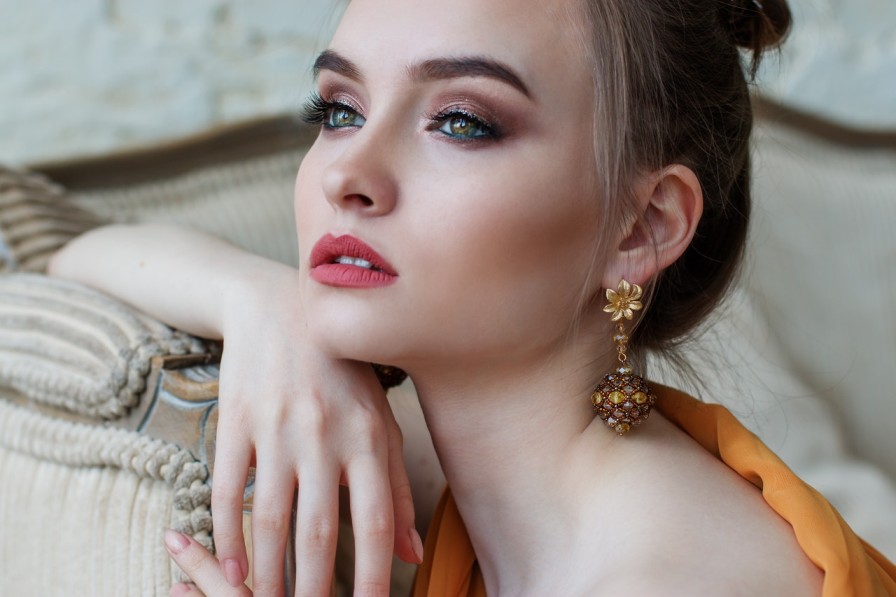 Bleaching your face does give you good result instantly, but you must be careful if using it for a long time because of a simple fact, that it contains "HYDROGEN PEROXIDE" & "MERCURY AGENTS"
But people practices this activity regularly thinking that it's good for the skin & the fun fact is, that your nearest parlor beautician would also recommend you to do it!
There are many misconceptions in the sector of beauty, from which people need to come out…
Below are listed a few "MOST TALKED ABOUT" misconceptions & their clarification for why those practices should be stopped to protect the largest & the most beautiful organ of your body, Your Skin.
1:- "No need to apply moisturizer because my skin is already oily"
"Many people think that having oily skin means you shouldn't moisturize skin, but that is incorrect," says New York City-based dermatologist Debra Jaliman, MD.
There are various types & options in moisturizers which one can choose to suit as per their skin type, like people with dry & flaky skin should choose oil-based moisturizers, for oily skin you can opt for water-based & non-greasy ones.
2:- "You don't need to wear sunscreen when you are indoors"
One of the biggest misconceptions I've ever heard of!
To clarify, you are supposed to wear sunscreen to protect your skin from harmful UV rays especially in such a crucial period of global warming is increasing every day, until & unless you are secured with special window tinting which I believe is possible with only a few special cases.
Coming back to the point, Yes wearing sunscreen is most important for you every day.
Choose a good SPF & wear your sunscreen every day to save your skin from harmful UVA exposure.
3:- "Scrubbing damages your skin"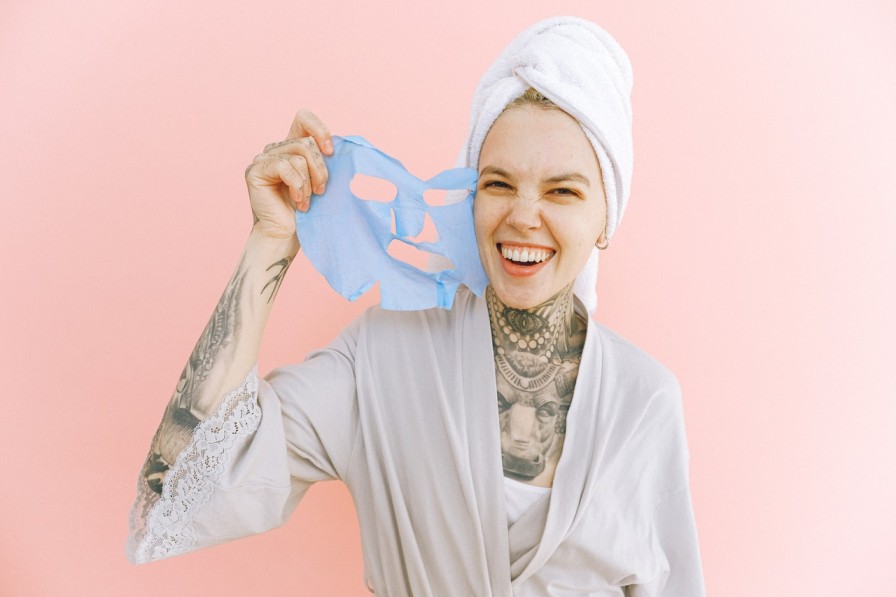 This is a very important topic to discuss, Let us just take a minute here to think about it, Can cleaning our face damage our skin?
The answer is No if you use the right amount of scrubber & scrubbed your skin for the right amount of time & in the right manner, it won't damage your skin, the most important part if you chose the right scrub according to your skin type…
Scrubbing your face shouldn't be a trouble.
4:- "It is Okay to wear any type of makeup"
First & Foremost, before using any kind of product on your skin make sure to read the ingredients first.
If you take a look at a good quality makeup product, you will see that the makeup is made up of essential oils, vitamins & minerals. Hence it is very important to use good quality makeup.
5:- "Applying Kohl every day won't hurt my eyes"
It is okay to apply Kohl every day, but what matters is that you remove it properly & you don't sleep wearing it.
There will come a time during the week after wearing kohl every day where you'll feel itchiness or uneasiness in your eyes, & that's a sign that your eyes require rest. So make sure that you do that and let your eyes take their own time to heal from that uneasiness.
6:- "Brighter the foundation shade, fairer you'll look"
The other Biggest Misconception I've ever heard of!
Wearing an Ivory shade foundation on beige skin won't make your skin look fair, instead, it can make you look ugly, as the foundation won't match your actual color and there are chances that your face might look heavier on the side of discoloration.
Make sure to match the color of your foundation with the color of your neck, as the color of your neck & face will always match, choosing the right foundation can give a total impact on your makeup, so make a mindful choice.
7:- Last but not least- "Fair Skinned Women are the most beautiful"
It is very sad to know that we are still living with a mindset that only a FAIR SKINNED woman has the right to be called beautiful, whereas the real deal is beauty is in all colors, shapes & sizes!!
The world is changing its thoughts & so should we, If you look at our Miss Universe 2019 Miss. Zozibini Tunzi, She don't has the fairest of skin, but she won the title of the most beautiful woman in this world. & we are sure that the Judges must've seen something to handover such a big title to her!
SHE MADE US PROUD!!!
Let us come out of all the misconceptions including this, That Being only Physically Beautiful Is Very Important!!!