Monsoon is one of the best seasons for all travel enthusiast and best jaw-dropping Travel Destinations. Nature during the monsoon is at its peak. The experience of travelling & especially visiting monsoon travel destinations during "The Monsoon Season" is a whole new experience every time. Monsoon is truly magical; it breaks us free from the shackles of the hot and sweaty summer. Monsoon brings newness to nature and living beings. During the monsoon, Maharashtra transforms into a heavenly land of natural beauty. 
Maharashtra has enormous hillside hamlets and weekend getaway destinations along with Gushing waterfalls flank the curvy hilly roads and hilltops become tourist attractions.
In this article I have added a few wonderful places in Maharashtra that are the best to witness this magical weather and breathtaking views.
11 Best Travel Destinations to Visit During This Monsoon: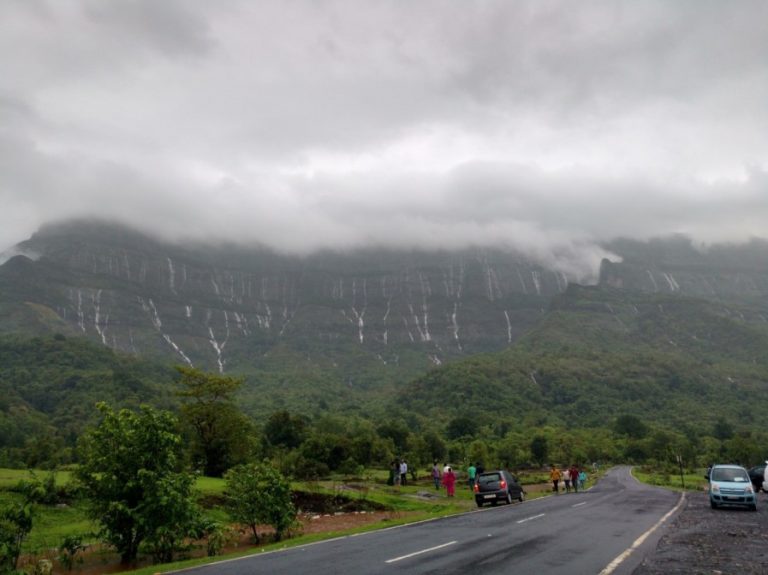 Beautiful and adventurous hill roads lead to popular hill station Malshej Ghat. Malshej Ghat is situated in the Sahyadri ranges. During monsoon, this place gets overwhelmed with a foggy and green hill station with some fantastic waterfalls and splendid valley views. You will love to drive here as the scenery while driving will tempt you with its splendid valleys and docile lakes which lets you enjoy the hot corn bhutta as you behold the beauty of the Western Sahyadris. You will see the most beautiful flora and fauna in these mountains. 
During the monsoon this hill station becomes home to hundreds of flamingo birds, they fly from Europe to here every year. This is one of the decent and amazing place as a weekend travel destinations. You should definitely visit here.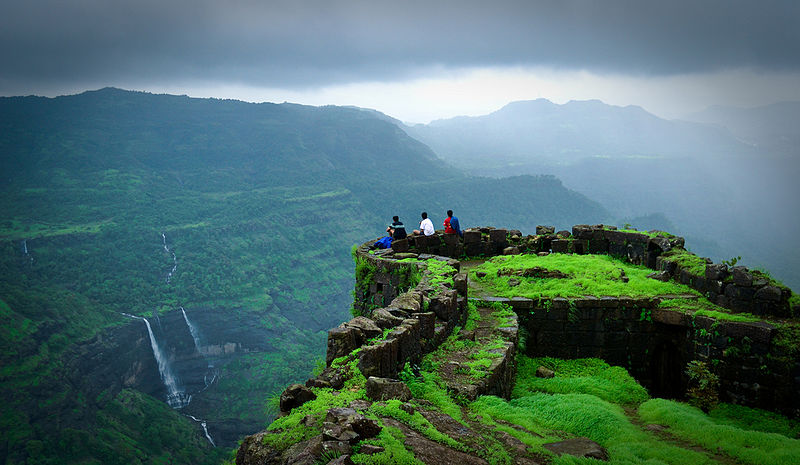 Khandala and Lonavala are two similar hill stations situated near to Deccan Plateau. It is a mixed package of water and land. This place is delineated by lavish greenery and miniature poodles and garrulous streams. All these things together make this place one of the most beautiful and amazing weekend travel destinations. 
You can also enjoy the beauty of the giant waterfall near Bhushi Dam, where you can take a natural bath or enjoy a picnic with friends and family as well. You must try the local food at the shacks here. Wax museum is also an attraction here, which is formed on the stripe of Madame Tussaud's. Lonavala's tiger point is also popular during rainy days.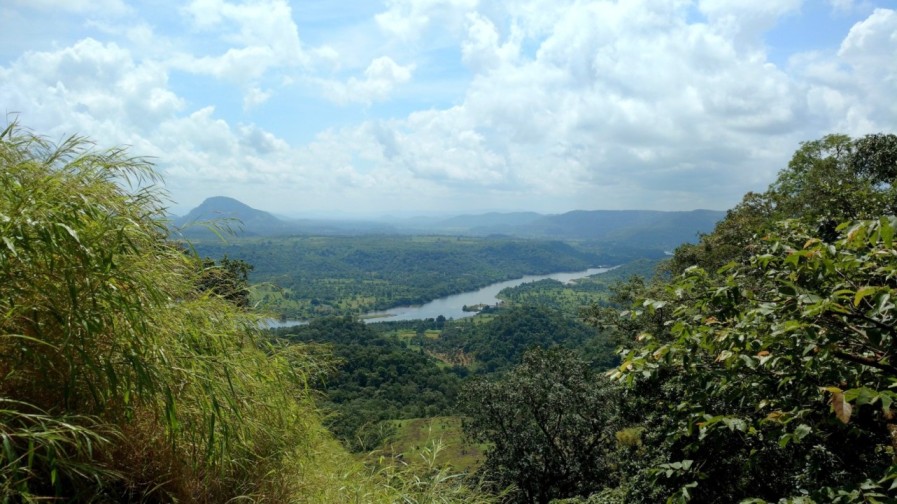 This amazing place is surrounded by dense forest in the lap of the beautiful Sahyadri ranges. Here Amba River flows along the woods, which makes this place more gorgeous and pleasant. The peaceful atmosphere and mind-blowing scenery make this place perfect for weekend stays. You can also find several waterfalls in the monsoon where you can enjoy lots of activities. You will also find a bunch of flora and fauna with some birds chirping and butterflies jumping from flowers to flowers.
Lohagad fort is one of the best hill forts of Chatrapati Shivaji Maharaj. This place is the perfect mixture of history and adventure. You can explore this fort and can enjoy it as well. The Wind Spot is the main access of the fort, will glide off your feet. This place is the promised land for trekking lovers. It is a perfect weekend place for amazing and adventure lovers. 
This fort offers a mighty view from the top. You can see Tikona and Tung Hills, Duke's Nose, and the Pavana Dam from here. In monsoon, you can see different shades of green covering this fort, which makes this place more wonderful.
Mulshi Dam is built over the Mula River. This is the perfect weekend spot and is 3 hours away from Mumbai. This dam is one of the major sources of electricity in Maharashtra. In monsoon, this dam works day to night and there is dense fog in the region, which gives you a sensation of walking on clouds. You will love to drive and explore here. The view and the atmosphere here are breathtaking and will hypnotize you with its beauty.
Foliage is the one perfect word to describe this place. You will find a lot of greenery with amazing waterfalls. This place is located in the lap of the Sahyadri Ranges. In monsoon, this place offers you the most stunning scenery. The magical views of this place are a wonderful weekend getaway for greenery and waterfalls. In monsoon, you can also see various species of migrating birds. Karanala fort is also a tourist attraction here.
Thoseghar One of the most underrated destinations of the Maharashtra state. Thoseghar hamlet is situated in Satara district. You can find several waterfalls here which range from 22 meters to 500 meters in height. These are the best waterfalls in Maharashtra. Thoseghar waterfalls are at their peak in the monsoon. 
This is a silent place with only the rhythm of waterfalls that will surely make your day worth it. This place is perfect for a weekend getaway where you can spend your time with friends and family. Thosegar is best for those seeking to go to a quaint, untouched place away from the city life drama with abundant natural beauty. Thosegar will not hesitate to surprise you with its beautiful waterfall and scenic splendor.
If you love to visit calm and quiet places, then Matheran is the perfect place for you. This place has no vehicle rule here which makes this place eco-friendly. You can enjoy the ride with horse riding or you can take a walk,  you can also hire a hand-pulled rickshaw. You can ride on a heritage railway and can enjoy the beauty of this place. 
In monsoon, this place becomes more breathtaking as it seems like you are floating above clouds. This Hill station offers more than 30 points to visit. Matheran is one of the most visited and popular destinations in Maharashtra. It has some splendid viewing points at the hilltop.
Alibag is another most happening and most visited destination of Maharashtra in Monsoon. You will love this place also will love to drive here. You can find a lot of beaches here but the best place in the monsoon is Korlai fort, which is half an hour's drive away from Alibaug. This is lesser-known but a fabulous place to visit. You can also trek to the top and can take the most beautiful and amazing view of the sea. You can also indulge yourself in swimming in the Royal Bath.
Mahabaleshwar – Panchgani – Kaas:
One of the best road trips you can take is here, Mahabaleshwar is known for its spectacular mountain views, the beautiful Mapro garden, the amazing strawberries, and the surrounding lavish green hills. Close to Mahabaleshwar, there is another beautiful spot, the Kaas valley of flowers and a beautiful village in the hills. You can visit again Kas Pathar as it turns into a bed of flowers after the monsoon season.
Tapola is most commonly known as Mini Kashmir. Tapola is a small village in Mahabaleshwar, which is 25 kilometers away from it. This place is quite popular for its rare scenery and unscathed natural landscape. This place is perfect for a trip with family as it is covered with greenery during the monsoon.  One can enjoy the spectacular view of Koyana Dam.
Also Read:  10 Amazing Tourist Spots To Visit In Goa
Some other places to visit are-
Bhimashankar : This Place is kn

own for the famous Jyotirlinga Temple & several waterfalls.

Diveagar – Shrivardhan – Harihareshwar: This place is k

nown for beautiful coastal stretch, beautiful forts & stunning beaches.

Kalsubai: Kalsubai is the

Maharashtra's highest peak. It is known for the stunning view from the summit & trekking.

Kolad:

Kolad is known for viable and plausible river-rafting & green forests.
I hope this article will help you to plan your monsoon trip. I know this article does not contains all the beautiful travel destinations in Maharashtra to travel during monsoon therefor we have decided to write a few more article to include all travel destinations in Maharashtra in out blog. So stay tuned & see you all in the next article! 
Cheers!!!