Today if you want to invest in the share market, there are several ways to start investing like Equity Trading, Forex Trading, Commodity Trading, Future & Options Trading. Each trading option has its own uniqueness and risk associated. In this post, we will discuss the difference between stock trading and forex trading, so let's get started without wasting any further time.
Forex or currency trading refers to buying & selling of currency pairs, whereas in the stock market, you can buy and sell a single stock. In India, currency trading is permitted for USDINR (US Dollar Indian Rupee), GBPINR (British Pound Indian Rupee), EURINR (Euro Indian Rupee) and JPYINR (Japanese Yen Indian Rupee) currency pairs and EURUSD (Euro US Dollar), GBPUSD (British Pound US Dollar) and USDJPY (US Dollar Japanese Yen) for cross currency pairs.
A Currency pair refers to two currencies relating to each other; if we consider the USDINR pair, which is currently trading at Rs.75.1000, it simply means 1 US Dollar is equal to Rs. 75.10000, here US Dollar is the base currency, and Indian Rupee is the quote currency. Forex market hours in the Indian exchange market for currency pairs start from 9:00 am till 5:00 pm and from 9.00 am till 7.30 pm for cross currency pairs. Whereas trading hours for the Stock Market are 9.15 am to 3.30 pm from Monday to Friday.
In stock trading, the tick size is 5 paise (0.05) which means the minimum increase or decrease in share price will be 5 paise.
For Example; If the shares of Vodafone Idea is trading at Rs.10, then the minimum increase in the share price will be Rs.10.05 (10 + 0.05), and the minimum decrease in the share price will be Rs.9.95 (10 – 0.05)
Similarly, in Forex trading, the currency pairs are quoted up to 4 decimal places, where a PIP (Point in Percentage) measures the minimum change in the exchange rate of a currency pair which is calculated using the last decimal point. The PIP is fixed at 0.25 paise (0.0025) for currency pairs which is similar to the tick size.
For Example; If the currency pair of the GBPINR is trading at Rs.105.1000, then the minimum increase in the exchange rate will be Rs.105.1025 (105.1000 + 0.0025), and the minimum decrease in the exchange rate will be 105.0975 (105.1000 – 0.0025)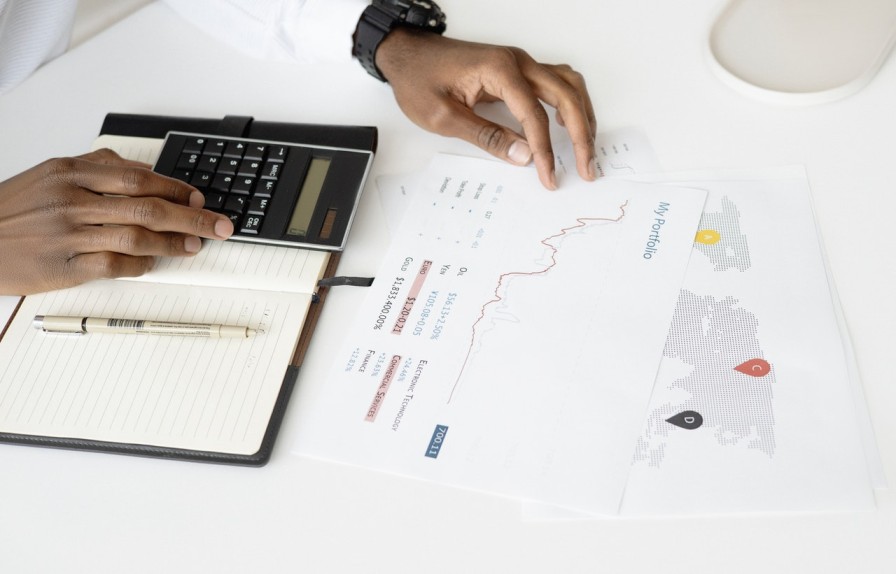 In the share market, you have the flexibility to buy or sell shares, you can trade a single share if you want, but in the forex market, you will have to buy or sell the currency pair in lots. The minimum lot size for trading currency pairs is fixed at 1000 quantities of the base currency, meaning if you want to trade in the EURINR pair, you will have to buy at least one lot (i.e., 1000 quantity). Currencies are traded in both Futures and Options in India on a margin basis. The reason for currency trading being so popular is due to its lower margin, generally around 2%.
For Example; If the currency pair for the USDINR is trading at Rs.75.7200, then the total price for 1 lot (1000 quantity) will be Rs.75,720 (75.7200 X 1000), but you will get the USDINR futures pair at Rs.1,893, which is just 2.5% of Rs.75,720. Here in Forex Trading, you can enjoy leverage up to 40X (1893 X 40 = 75720), whereas in intraday trading, you get maximum leverage of 12X, and the government is planning to reduce the leverage for intraday trading further.
Now, we will try to understand how profit or loss is calculated in currency trading with an example; if you buy one lot of USDINR at Rs.75.8000 and sell it at Rs.75.9000, then the profit or loss is calculated as (75.9000 – 75.8000) X (1000) = Rs.100.
It is believed that trading in Forex is less risky than trading in stocks. In stock, you might earn a huge percentage of profit, but forex trading surely has the upper hand if we consider safer trading options.
I hope, this post will help you to understand the difference between trading in the stock market and trading in the forex market. You can start trading based on your risk appetite. Good Luck!